Philips Onsite AED for Business Package Includes:
First Response Kit:
Kit Includes items typically needed in a cardiac arrest event. The nylon, zippered pouch contains (1) pair of nitrile gloves, a pocket CPR mask, scissors, razor, and (2) towelettes.This is used while using the AED and is a necessary component to complete the AED revival process.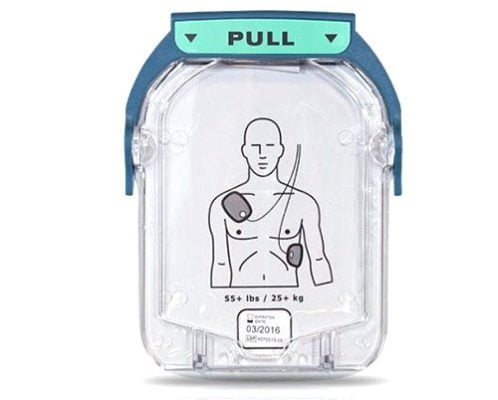 Adult Electrode Pads:
The Philips HeartStart OnSite Adult SMART pads come in a cartridge that attach to the HeartStart OnSite AED. The cartridge can be easily snapped into the AED when replacing the pads. The Pull-handle allows the rescuer to quickly and easily tear open the pads by just pulling down on marked cartridge handle.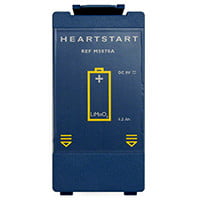 Lithium Battery
The low maintenance Philips HeartStart OnSite battery has a 5 year shelf life (outside of the AED) and 4 Year Guarantee (stand by mode inside the AED) from Philips Healthcare. This battery was specifically designed for the the Philips HeartStart OnSite, as well as the Philips HeartStart FRx AEDs. Philips recommends to always have a fully charged spare battery stored with the AED.
Alarmed Cabinet:
Basic large defibrillator wall cabinet with window and alarm; measures 16″L x 14 5/8″H x 8 3/8″W.
.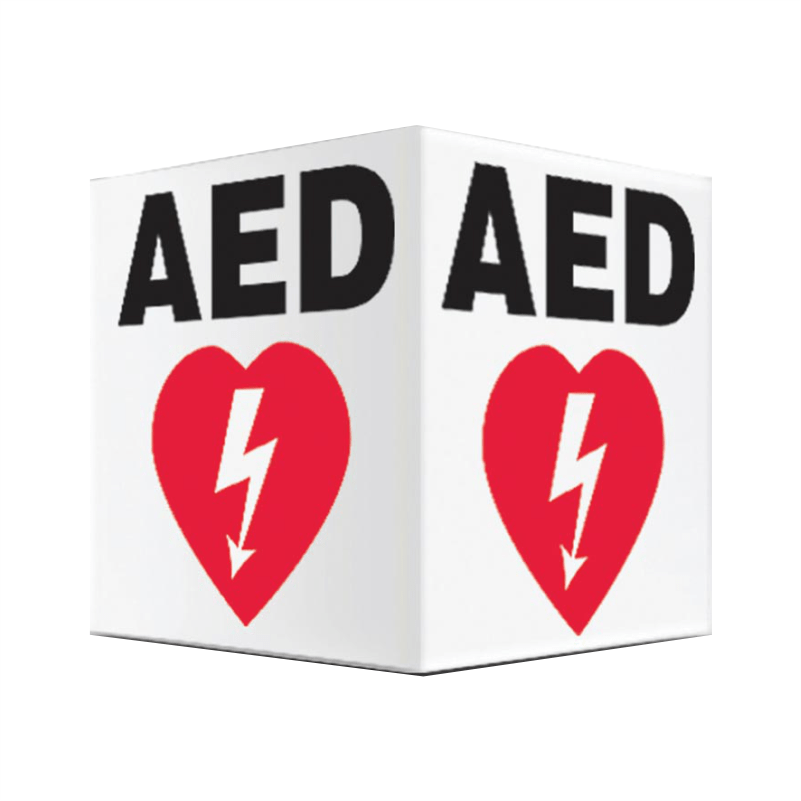 3D Sign:
Transforming wall sign that can be used in three different configurations (flat, corner, triangular). Each panel measures 6 1/8″ wide by 9″ high. Total measurements at 14 7/8″ wide by 9″ high.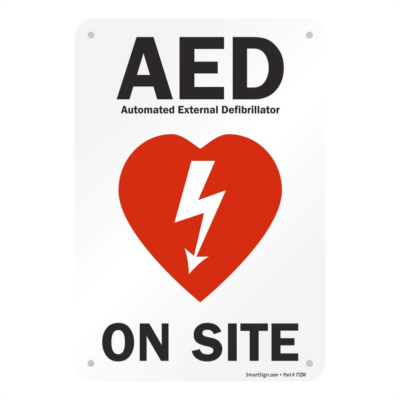 AED "Equipped Facility" Decal Sticker:
Put the sticker on the window of the cabinet for visible awareness of the AED. decal sticker provides information about the location of the AED, how to use it, and other important details. It is useful in emergency situations where quick access to an AED can save a life.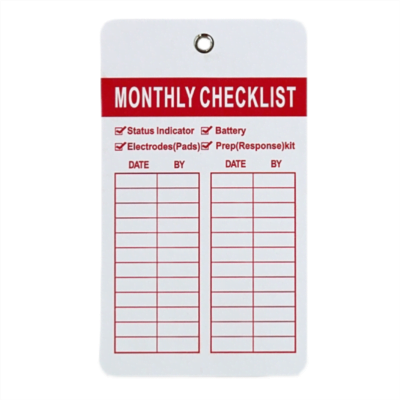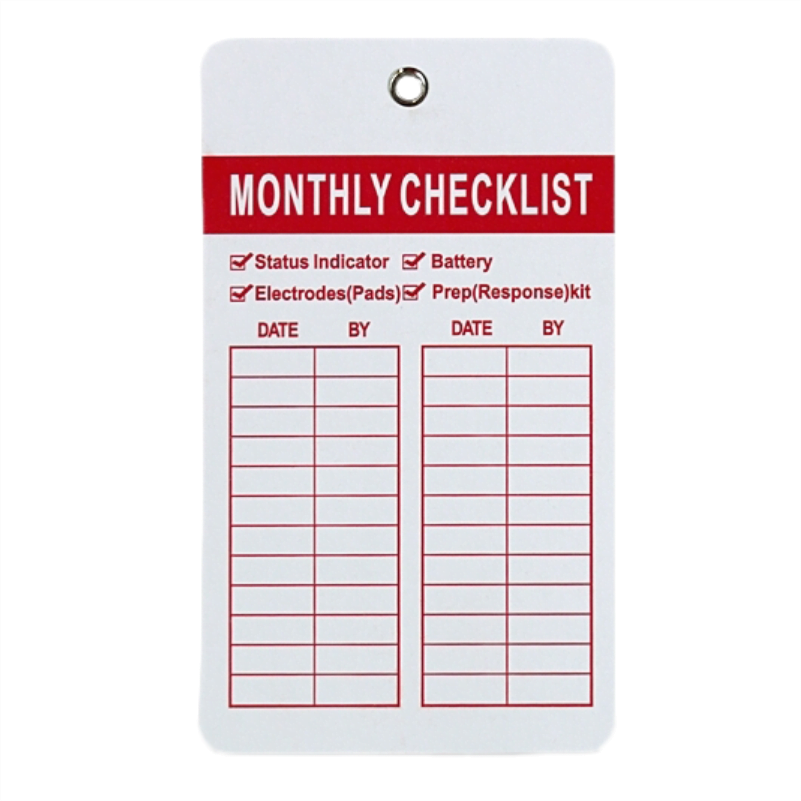 CalMed Inspection tag:
AED Inspection Documentation Tag. Make sure the AED is giving a green signal and this way you are in compliance of checking the AED.Check to ensure the battery and pads are up to date.
Free shipping:
calmedequipment.com offers free UPS Ground shipping to the contiguous United States on all in-stock orders $99 and over.
AEDs for Businesses
Having an AED at your business or office increases the chance of survival for your staff in the event of a cardiac emergency. The average person spends one-third of their life at work, making preparation for emergencies, such as sudden cardiac arrest(SCA), essential. An AED can be the difference between life or death and should always be a part of a business emergency plan.
Workplaces with high physical demands or high-stress levels can make someone even more susceptible to sudden cardiac arrest. California Medical equipment will ensure that your business has the resources it needs to implement a compliant and effective response program.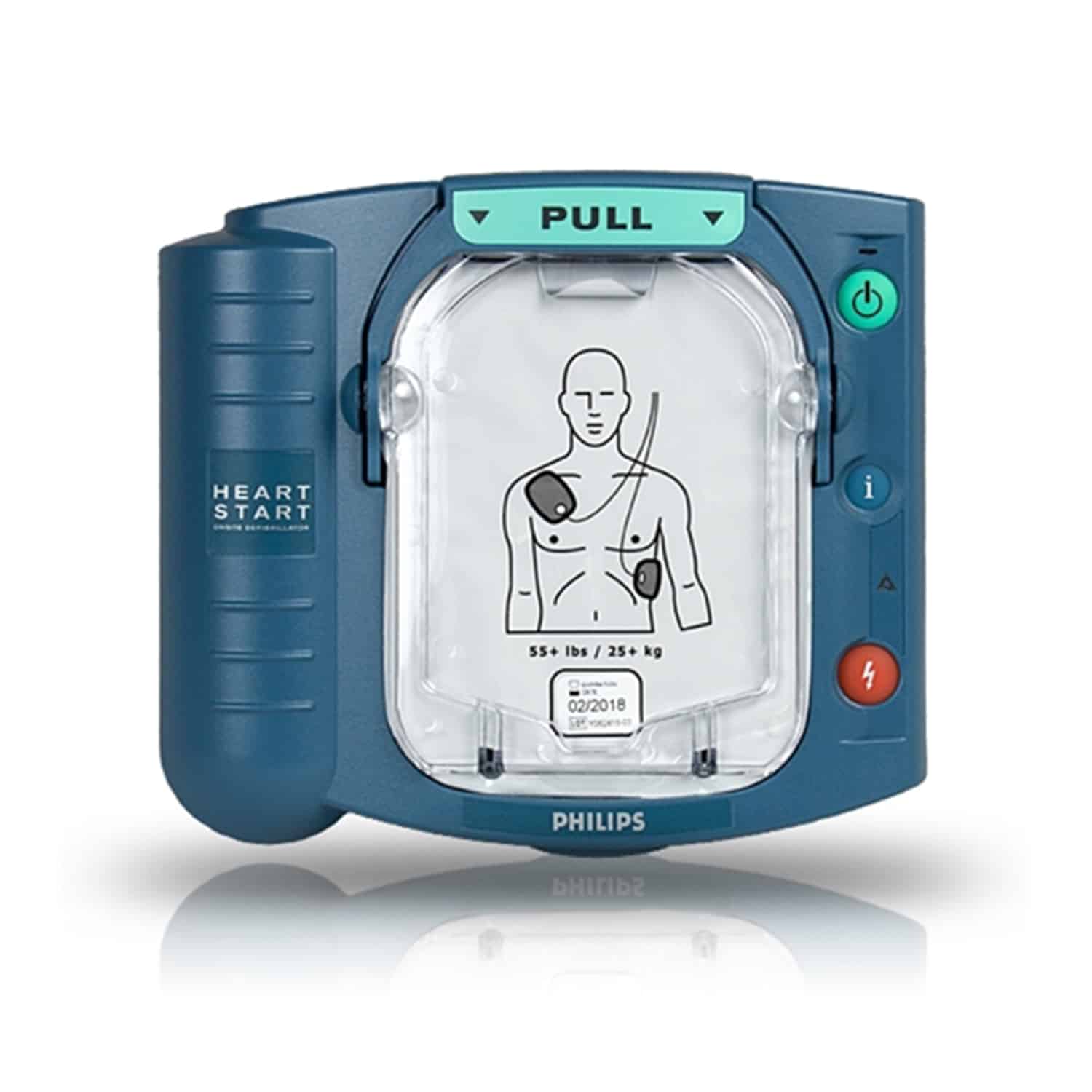 Does Your Company Have an AED Program in Place? AEDs in the Workplace Save Lives
Here are some of the reasons companies should invest in Automated External Defibrillators in the workplace:
Defibrillation within 3 minutes of sudden cardiac arrest increases chances of survival by 70%.

Defibrillation within 1 minute of collapse increases the chances of survival by 90%.

The delay in treatment caused by waiting for emergency responders (approximately 9 minutes) could result in death. 95% of people who experience sudden cardiac arrest die as a result, mainly because of delay in treatment.

OSHA recommends having AEDs in the workplace.

Many insurance companies now offer rate reductions on liability insurance if AEDs are provided in the workplace.

Workers can be easily trained to: recognize sudden cardiac arrest and notify EMS professionals, perform CPR, provide early defibrillation with an Automated External Defibrillators, and care for the victim until EMS personnel arrive.
AED Packages For Business
How Will an AED Make My Business Safer?
Does anyone in your workplace know what to do in the event a co-worker, customer, or visitor collapses?  It is very possible this person is suffering from sudden cardiac arrest and could die within minutes.
Having an AED easily accessible within 3-5 minutes from a person suffering from SCA can mean the difference between life and death.
People who go into sudden cardiac arrest may have no warning it is going to occur and no history of heart disease.  SCA does not discriminate.  Young or old, fit or unfit, healthy or ill, it can happen to anyone.
According to the American Heart Association (AHA), more than 420,000 out-of-hospital cardiac arrests occur every year in the United States.  About 10,000 of those occur while at work.  Unfortunately, more than 95 percent of the victims die before they reach the hospital.
The use of an AED increases overall survival rates by 60 percent.  The average response time for emergency medical services after calling 911 is 8-12 minutes.  Initiating CPR and defibrillation within 3-5 minutes of collapse, before EMS arrives, dramatically improves chances of survival.  According to OSHA, every minute that passes without CPR or defibrillation decreases a victim's chance of survival by 10%.
Based on these statistics, it is clear that having an AED on the premises can make your place of business safer.  As more of these devices have become accessible, they have established a proven track record of saving lives in public places and in the workplace.
AEDs Accessories & Products
Video – Philips Heartstart Onsite AED Defibrillator Configuration