Your Complete Aviation Package Includes:
First Response Kit:
Kit Includes items typically needed in a cardiac arrest event. The nylon, zippered pouch contains (1) pair of nitrile gloves, a pocket CPR mask, scissors, razor, and (2) towelettes.This is used while using the AED and is a necessary component to complete the AED revival process.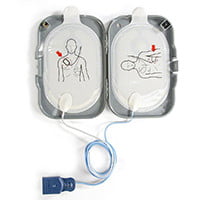 Smart Pads II
The Philips HeartStart FRx Adult SMART Pads II are made exclusively for the Philips FRx AED. The Pads are packaged in a hard plastic case which can fit inside the Philips FRx Semi-Rigid carrying case. Always keep a spare set of pads with your AED in case they are needed in a cardiac arrest emergency.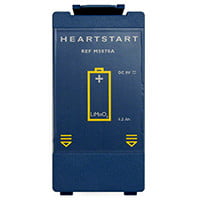 Aviation Lithium Battery
The Philips HeartStart FRx Aviation Battery is approved for aircraft use and complies with TSO C-142. The battery has a 4-year warranty from Philips Healthcare. Always have a spare OnSite/FRx battery while using the AED on an aircraft.
Pediatric Key:
You don't need to purchase a separate set of pediatric pads every two years with the Philips FRx AED aviation package. When the Philips FRx Infant/Child key is inserted into the AED, it reduces the joules and allows you to use the adult pads on pediatric patients.This reduces an extra step of taking the adult pad off and inserting a Pediatric Pad. This also makes the Philips FRx very cost effective to own over a long period of time. The key can be used an unlimited amount of times and never needs to be replaced.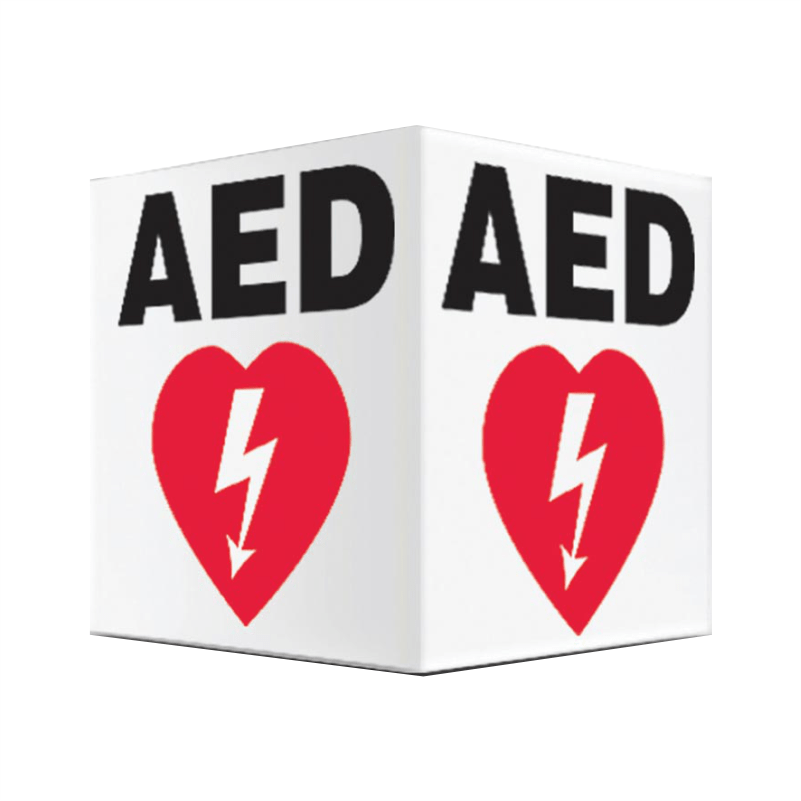 3D Sign:
Transforming wall sign that can be used in three different configurations (flat, corner, triangular). Each panel measures 6 1/8″ wide by 9″ high. Total measurements at 14 7/8″ wide by 9″ high.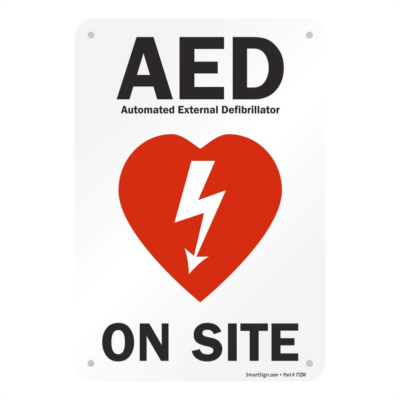 AED "Equipped Facility" Decal Sticker:
Put the sticker on the window of the cabinet for visible awareness of the AED. decal sticker provides information about the location of the AED, how to use it, and other important details. It is useful in emergency situations where quick access to an AED can save a life.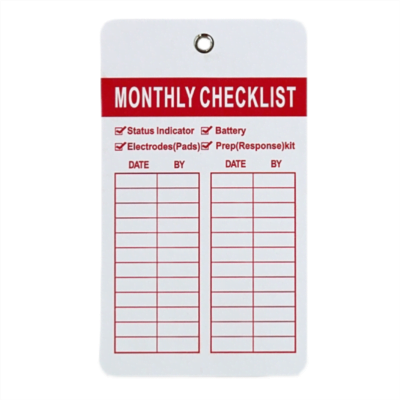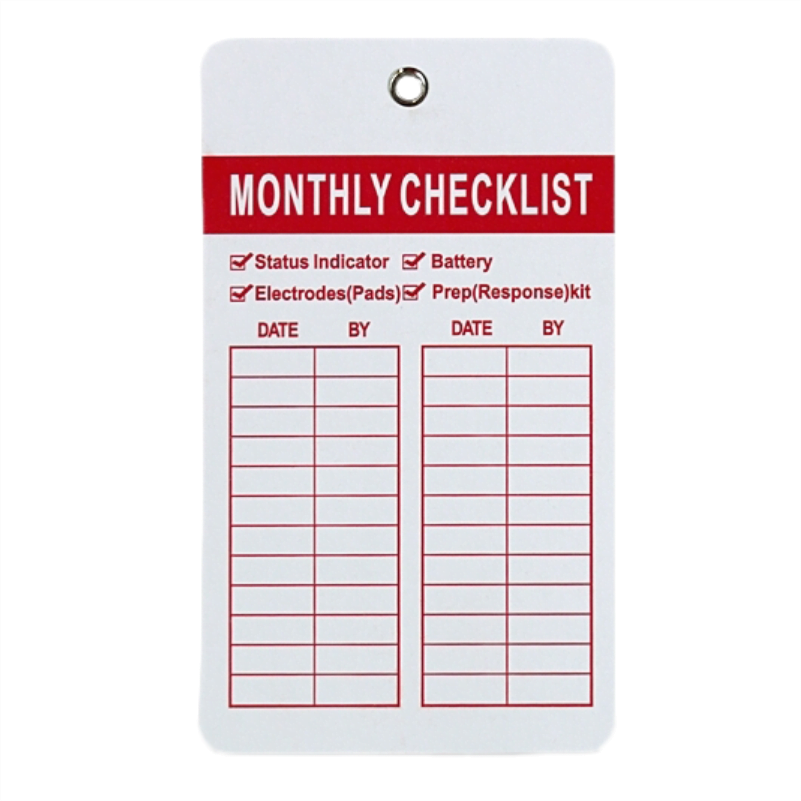 CalMed Inspection tag:
AED Inspection Documentation Tag. Make sure the AED is giving a green signal and this way you are in compliance of checking the AED.Check to ensure the battery and pads are up to date.
Free shipping:
calmedequipment.com offers free UPS Ground shipping to the contiguous United States on all in-stock orders $99 and over.
Why Automated Defibrillators are Crucial in Aviation?
In flight, medical emergencies can happen at any time, and it is crucial for aviation departments to be prepared for these situations. Sudden cardiac arrest (SCA) is one of the most common medical emergencies that can occur during flights, and it can happen to anyone, regardless of age or health status. When sudden cardiac arrest (SCA) happens, every minute counts and immediate treatment is vital to increase the chances of survival. In aviation, time is of the essence, and seconds can mean the difference between life and death. Automated defibrillators for aviation departments can significantly improve survival rates and give passengers peace of mind, knowing that they are in safe hands.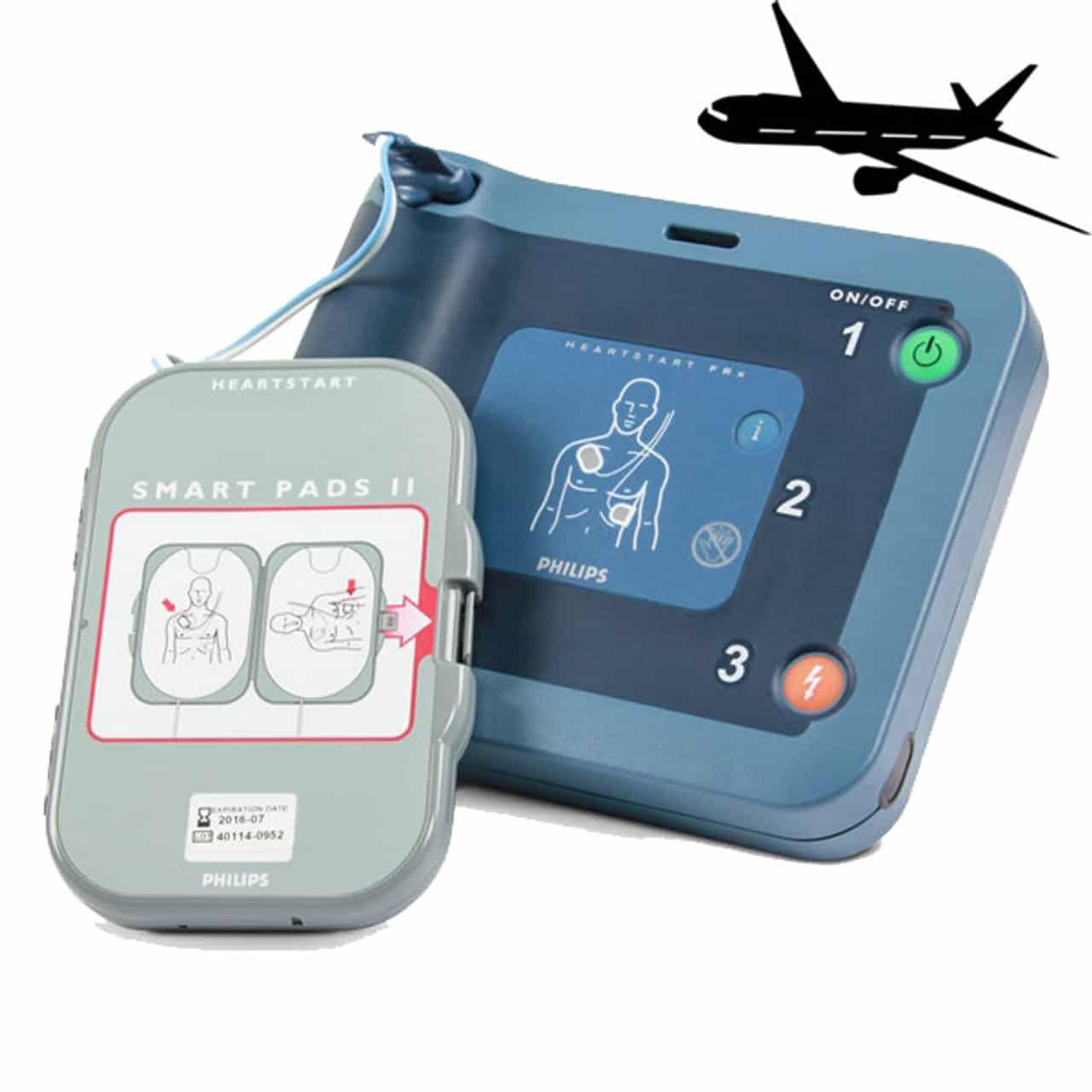 Those wishing to improve their AED program, get the best devices for their premises, and achieve state regulatory compliance will find that our AED products are the ideal choice. You may be sure that your company is prepared to manage any situation with our all-inclusive solutions for customers. Why then wait? Use our skillfully developed packages for particular organizations today to give your AED program wings.
Innovative & Smart Features that Make the Philips FRX exceptional for Aviation:
The Philips Heart Start FRx is a top-performing automated external defibrillator (AED) that has become increasingly important for aviation departments. Its high-quality design and advanced features make it one of the best options available for ensuring the safety of passengers and crew members in emergency situations.
Designed to work in aviation:  The Philips Heart Start FRx apart from other AEDs is its rugged design, which is perfect for use in aviation settings. It can withstand extreme temperatures and is resistant to shock and vibration, ensuring that it remains operational even in the harshest conditions.
Easy to use for all:  the Philips Heart Start FRx is incredibly user-friendly, with clear voice prompts and easy-to-follow visual instructions that guide the user through each step of the rescue process. This makes it an ideal choice for aviation departments, where time is of the essence and rapid response is critical.
Innovative and smart AED for diagnosis: the device's advanced technology allows it to quickly and accurately diagnose the type of heart rhythm problem and deliver the appropriate treatment, including shock therapy if needed. Its ability to adapt to changing conditions and provide personalized care makes it an essential tool for aviation departments, where every second counts in an emergency.
Simplified maintenance: Pre-connected SMART Pads II can be used for both adults and children. Once installed and activated, the FRx is easy to maintain. It performs a series of automatic self-tests, daily, weekly, and monthly to check pad readiness and verify functionality and calibration of circuits and systems. It can last up to four years between battery replacements.
AED Packages For Aviation
Why our Aviation Package?
After reviewing the best choices that Heart Start FRX has developed for their users, Calmed arranged the best affordable and discounted aviation universal package for our customers. With CalmedEquipment's AED packages, everyone has peace of mind knowing that your organization is prepared to handle sudden cardiac arrest. Our high-quality AEDs are easy to use and come equipped with the latest technology to ensure that they deliver the best possible care. Additionally, our packages include training and support, so you can be sure that your staff is well-prepared to use them in an emergency.
AEDs Accessories & Products
Videos – Philips Heartstart FRX Configuration